Whether you're heading out for drinks or taking a trip to the museum, we found the perfect pick to carry all your essentials.
The best part about spring is getting outside. That's especially true after a year that, for many people, was spent mostly indoors, staring at screens and perfecting TikTok dances. Staying at home all day means wardrobes have become extremely casual — who among us hasn't logged on for an early morning meeting still in the comfort of their PJs (and, let's be honest, maybe even still in bed)?
As for accessories such as purses, well, those have been gathering dust, tucked away in a dark corner somewhere. With nowhere to go, the accessory simply became more of a practical afterthought: Do you really need to carry a purse to the store if you've got to carry all those groceries back, too?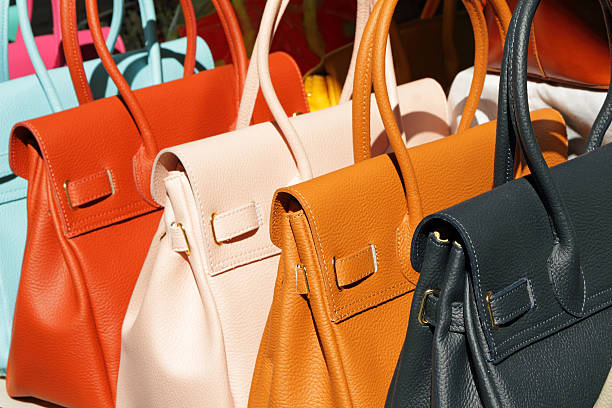 But, as the world slowly opens up and calendars start to fill with actual activities with actual humans face-to-face, there are suddenly several reasons to reconnect with your spring purse collection. When you haven't seen people in over a year, pulling out all the sartorial stops is a must. The outfits you were saving for "a special occasion" are ready for their moment now, whether you're simply heading to brunch or a picnic in the park. In These Times, people are unapologetically dressing up to go to the doctor.
So, stash those canvas totes in the closet and save them for the farmer's market. It's time to get your fancy bags out of their dust bags and take them for a spin — and, the more over-the-top and eccentric, the better. If you're not sure which spring purses are must-haves this season, look no further. We've rounded up some of our favorite finds that are perfect for every warm-weather activity. The real challenge will be convincing yourself that you don't need one of each style.
1: Weekend Brunching
2: Boutique Browsing
3: Heading to Happy Hour
4: An Outdoor Movie Date
5: Making A Coffee Run
6: Attending A Backyard BBQ
7: A Day At The Museum
8: Picnicking In The Park